Re-Tail Boutique – Now Open!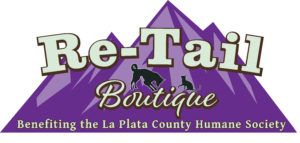 Our newest endeavor, the Re-Tail Boutique begins a new era in "Thrift Stores". The boutique features a carefully curated selection of our highest-end donations from collectibles, professional attire, accessories, along with jewelry, unique small furnishings and gifts.
All proceeds benefit the animals in our care and help us continue our mission to enhance and protect the lives of homeless pets in La Plata County. Donated furniture, antiques  and clothing are just a few of the items you can purchase to help pets. If you would like to schedule a large furniture pick-up, please call (970) 385-4322 x155 or submit a request. We ask you to please support, donate, and tell your friends!!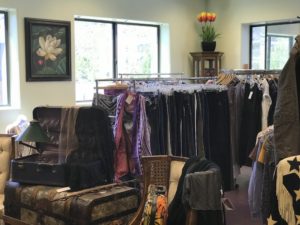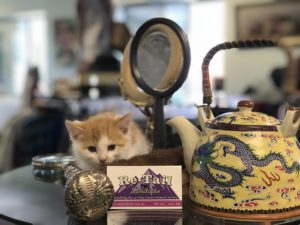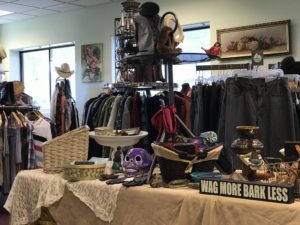 Location & Hours
450 S. Camino del Rio, Suite 202 , Durango, CO 81303
*Located inside the building on the 2nd floor, hang a right at the top of the stairs or exiting the elevator, and the boutique is at the end of the hall.
10:00 a.m. – 6:00 p.m. Monday – Saturday
(970) 426-4099
Donations Accepted at LPCHS Thrift Store Warehouse
1111 S. Camino del Rio, Durango CO 81303
9:00 a.m. – 4:00 p.m. Monday – Saturday
9:00 a.m. – 3:00 p.m. Sunday