Doggie Social Hour 
Back by popular demand, La Plata County Humane Society and pranaDOGS is hosting Doggie Social Hour every *Thursday evening from 5:30-7pm until October 11th in our outside play yard.  Knowing how important good dog relationships are to our community, LPCHS hosts this public event to provide a safe and fun opportunity for dogs to interact in a supervised setting. Only $5/per dog and you must be a current LPCHS member or purchase a $25 play yard pass.
Why should you participate?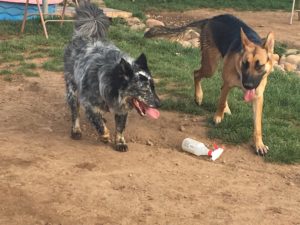 – First social hour is FREE!!
– Great for those dogs who love to play!
– 100% Supervised so NO Bullying! Intimidating dogs will be asked to leave
– Great for those who need to build their dog confidence!
– Great chance to meet other dog people!
– Supports our organization!
Requirements: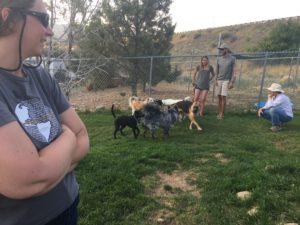 – All dogs MUST be spayed or neutered and current vaccinations
-Download and complete the Social Hour Liability Form
*Please bring with you to your first social hour!
Cost:
– $5 per dog/per evening
– $25 play yard pass, if not a current LPCHS member.
**Weekly Doggie Social Hour is weather permitting and will end the season on Thursday, October 11th.