Join us Thursday, Aug. 1st & Friday, Aug. 2nd, 2019 for Bow Wow Film Festival!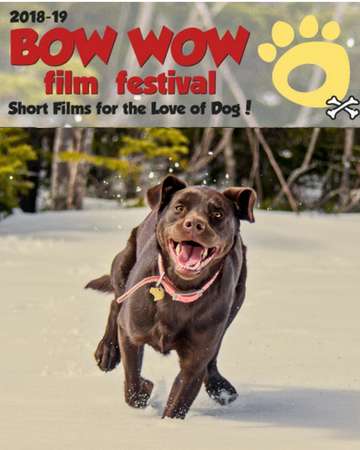 We are proud to present the 5th Annual Bow Wow Film Festival! Come join us to celebrate our beloved canine companions and the joy they bring to our lives. We are so excited about the movies in the 2018-19 Tour! A few highlights for this years films: we have movies about working dogs, both old school and new school, we have the return of the delightful Ask Frank and his advice column, and we go to camp with pups and their people!
Join us on Thursday, August 1st & Friday, August 2nd, 2019 at the Durango Arts Center. The show starts at 7:00 p.m. and doors open at 6:00 p.m. Tickets will be available online starting in July for $13 for adults and $9 for children under 12 years of age. Tickets at the door, if not sold out online, are $15 for adults and $10 for children. All proceeds benefit the La Plata County Humane Society!
                        Thank you to our Sponsors
                                 
Bow Wow is a traveling film festival that celebrates, educates and inspires all things doggie (with or without their human) through the art of short film. Bow Wow Film Fest features some of the years' best pooch themed short films all wrapped up in one beautiful, fun-loving package! Bow Wow presents an opportunity for animal welfare groups to host an event that generates awareness as well as offers a unique and delightful way to fundraiser.